The chrome introduce new offline T-Rex game when you are in offline to reduce the stress . It's a very interesting game to play . But you need to be in offline to play this game .
How to play the game without going offline?
Here are the few sites that you can visit to play T-Rex game online .
1.MarioT-rex Runner
screen shot: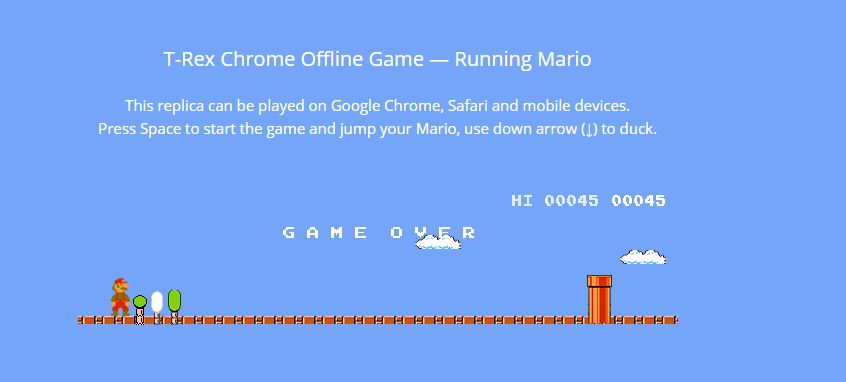 2.Commantdo Runner
http://vianroyal.github.io/t-rex-runner/
screen shot :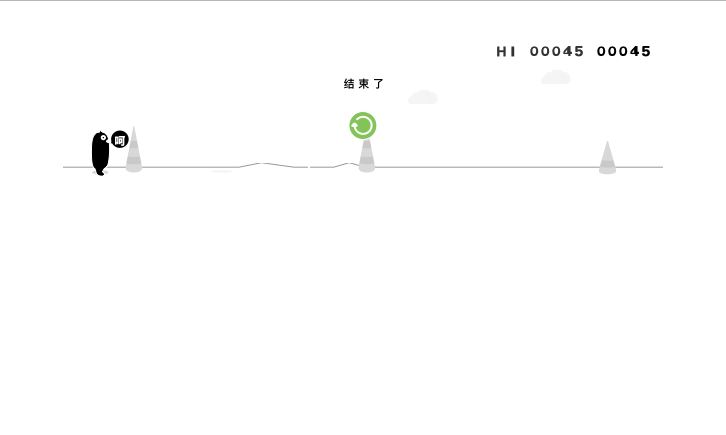 3.hellokugou Runner
screen shot :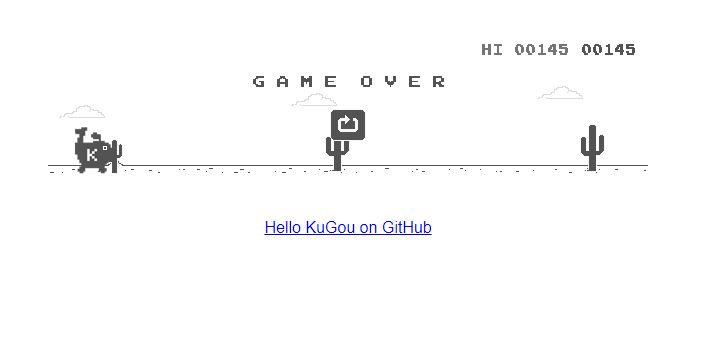 4.d-nery runner
http://d-nery.github.io/t-rex-runner/
screen shot: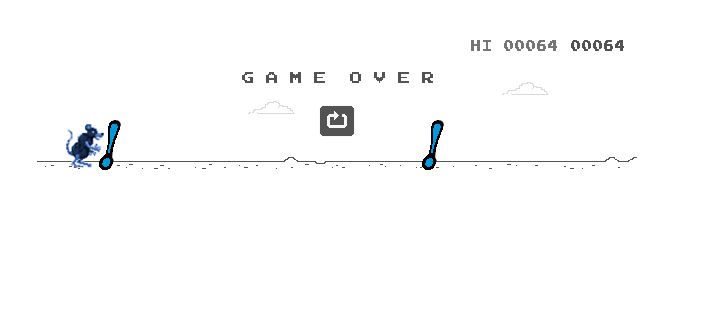 5. jnail runner
https://19janil.github.io/t-rex-runner/
screen shot: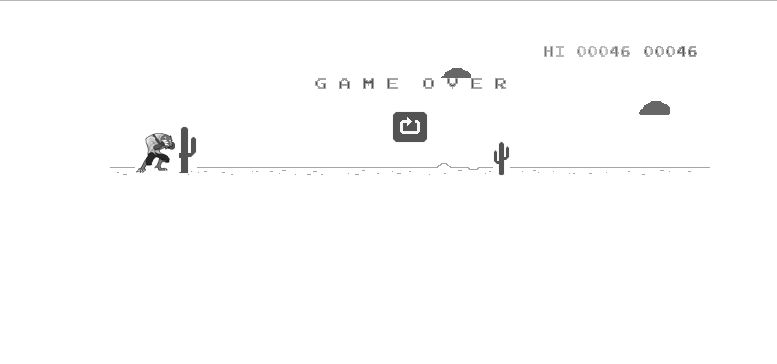 Play this game in night mode also
screen shot: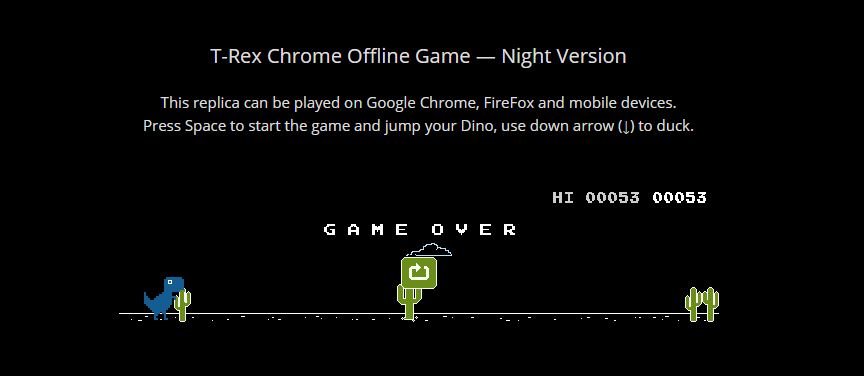 Visit the site and enjoy the game.[/fusion_text][/fullwidth]