Traceroute is a utility which records the route through the internet between source and a specified destination computer. It calculates the amount of time each hop took. It is very useful to find the network related issue.
What is Tracetcp?
tracetcp is a command line traceroute utility for WIN32 that uses TCP SYN packets rather than ICMP/UDP packets that the usual implementations use, thus bypassing gateways that block traditional traceroute packets.
Creating batch file for bulk trace.
Open notepad
And copy the below mentioned command line
@ECHO ON
Cd\
Tracetcp.exe 0.0.0.0:80 -p 1 -n           >> C:\Trace.txt
Tracetcp.exe 0.0.0.0:443 -p 1 -n         >> C:\Trace.txt
@ECHO OFF
Type the destination IP address or the URL following port address (80,443).
And mention the destination location to save the trace file
In this case the file will save in C:
Safe the file with .bat extension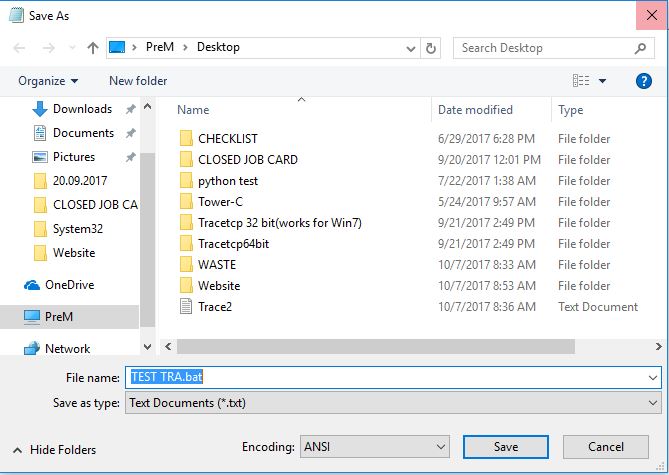 And copy the file to C: Drive
Open C Drive and Run the file as an administrator.
Once the trace completed the file will be saved in destination location which you have mentioned