Recently many users reported error code 0x800F081F while installing  .NET Framework 3.5, If you are one of them here are the methods to resolve the issue.
Solution:
Method 1: Change the Group Policy
Type gpedit.msc in RUN or Start search box and press Enter. It will open the Group Policy Editor.
Now go to: Computer Configuration -> Administrative Templates -> System
In right-side pane, find the option, "Specify settings for optional component installation and component repair".
The option would be set to Not Configured. Double-click on it, and set it to Enabled and enable the "Contact Windows Update directly to download repair content instead of Windows Server Update Services (WSUS)" option. Then "APPLY" and "OK".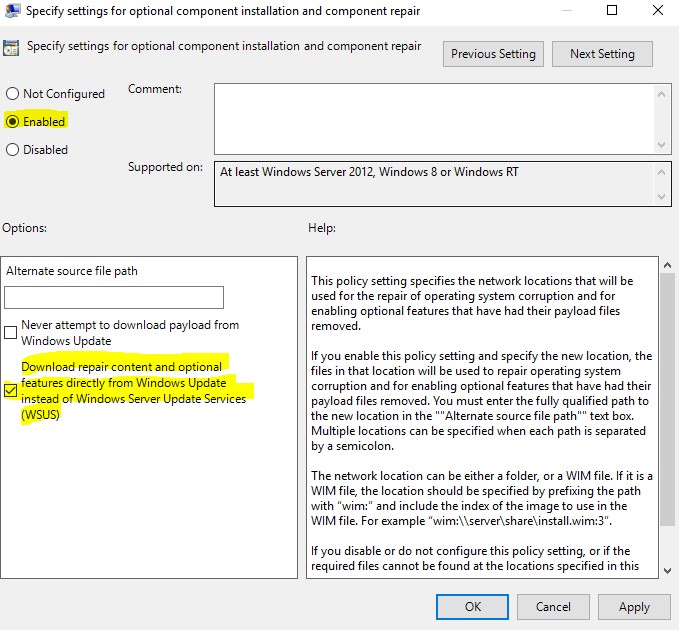 Method 2: Enabling the .NET Framework 3.5 to be downloaded and installed
Go to your

Control Panel

– > Under Programs click Uninstall a program
In the "Programs and Features" window, click on the link "Turn Windows features on or off" on the left hand panel.
Check the box next to the ".NET Framework 3.5 (includes .NET 2.0 and 3.0)" to enable it and then click on "OK".
Choose the option to "Download files from Windows Update"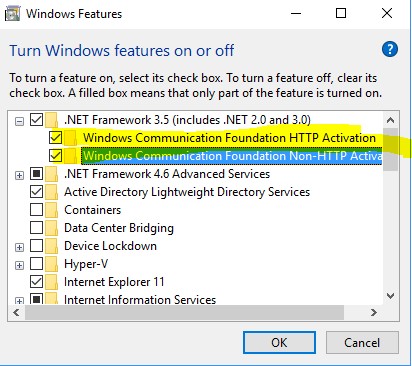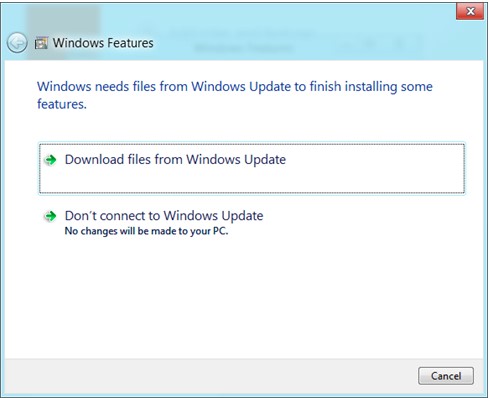 Method 3: Enable the .NET Framework 3.5 feature using DISM
It is also possible that the error occurs because the .NET Framework 3.5 feature has not been enabled in your system. You can use a DISM command to enable it.
Open command prompt in admin mode.
Type the following command and hit enter
Type "Dism /online /enable-feature /featurename:NetFx3 /All /Source::\sources\sxs /LimitAccess" and press Enter on your keyboard.

Try installing .NET Framework 3.5 and see if the error disappears.