Windows key is very popular key which have a windows logo on it, This key also called Win key which is a popular name for it apart from that there are lot of names for this key.(Logo Key, command Key, Flag key), You can able to see this key in all windows keyboard, this was originally introduced in 1994 on windows ME Operating system. What is the main purpose for this key? It Open Start Menu, This is not the main job for windows key, It become very popular key because it's a modifier key which is used to open windows shortcuts, For example by pressing windows + R it brings up Run command, and Recently in windows 10 falls creator update Microsoft introduce one more windows shortcut key windows +. OR ; which open the emoji panel when typing. Also There are many software creators introducing their own shortcuts using windows key in their software, Recently skype for business adds its windows shortcut windows + Y to open skype for business. And windows key also used by other operating systems like Linux, Unix and Mac Os. So without wasting any time we will see how to disable the Windows Key shortcut on Windows 10.
Steps To Disable Windows Key Shortcut:
Press windows + R to run command and type regedit and hit enter. This will open the Registry editor console.
Once The registry editor is open Navigate to the following location.
HKEY_CURRENT_USER\Software\Microsoft\Windows\CurrentVersion\Explorer\Advanced
Then right click on the Advanced Folder and choose New>Expandable string Value.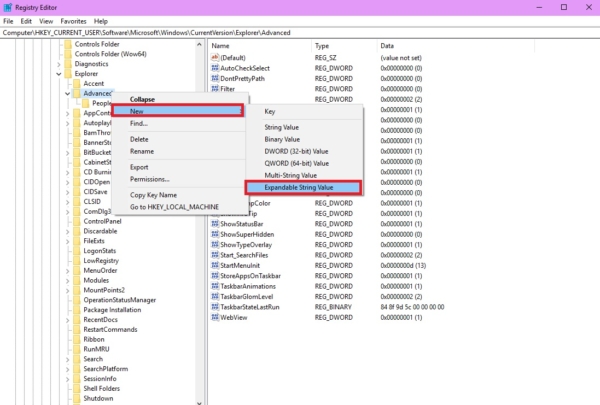 Now name the String as "DisabledHotkeys" Without any quotes.
Now you can see the DisableHotKeys value on the right hand side panel.
Double click or right click on the value and choose modify.
Now we have to enter the value to disable specific windows shortcuts.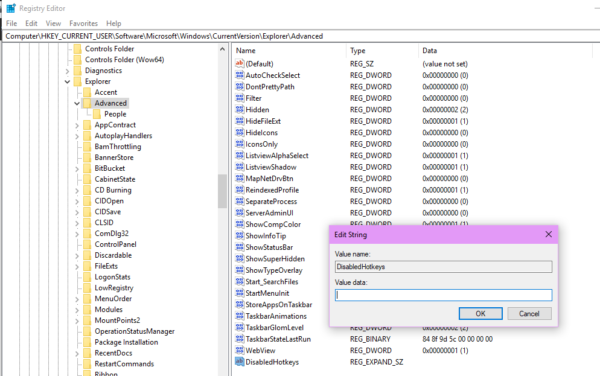 So if you want to Disable the Run command shortcut windows + R just type R in the value field and give Ok. This will disable the Run command, To disable the Windows + E which open

windows Explorer

type E in the value field. I think you got an idea, So You have to type the first letter of the windows shortcut keys to disable them.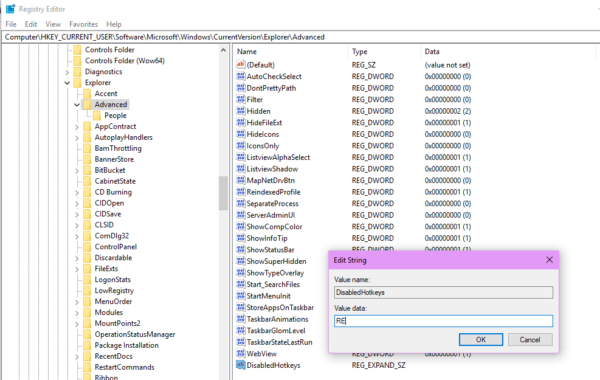 Suppose if you want to disable two or more shortcut keys, you have to enter the first letter of both the shortcut keys. Example Type RE in the field to disable the windows + R and windows + E.
Restart the system once to make it effective or you can restart the explorer to make it effective. This method is only to disable the windows shortcut keys, But still you can use other modifiers like ctrl or Alt keys.
To Remove this just follow the same steps above and delete the DisableHotKeys value.