Mozilla has launched a website called send.firefox to send a large file secure. It design for quick and private sharing between two users. Normally you can send files via mail attachment but mostly email services will have a limitation up to 25-30 MB, attachment size or you can send large files via cloud services like DROP BOX and GOOGLE DRIVE will take more space and it's not secure, more over your data will be stay there in the drive until you delete.
Firefox allows user to send the files up to one GB  via secured network you can use any modern browser for this service , It works fine in android also.
How to send ?
Upload the file
Once the upload got finished you will get the link to share
Share the link to the other user.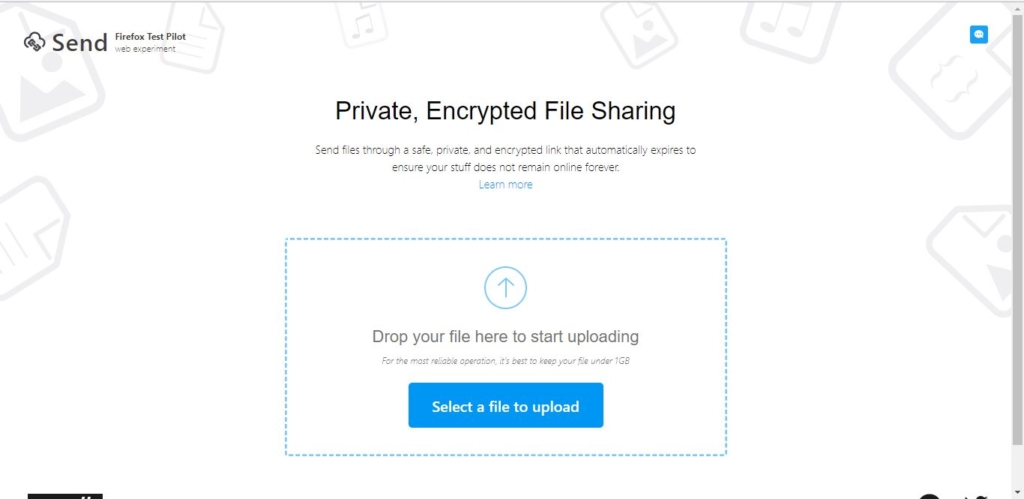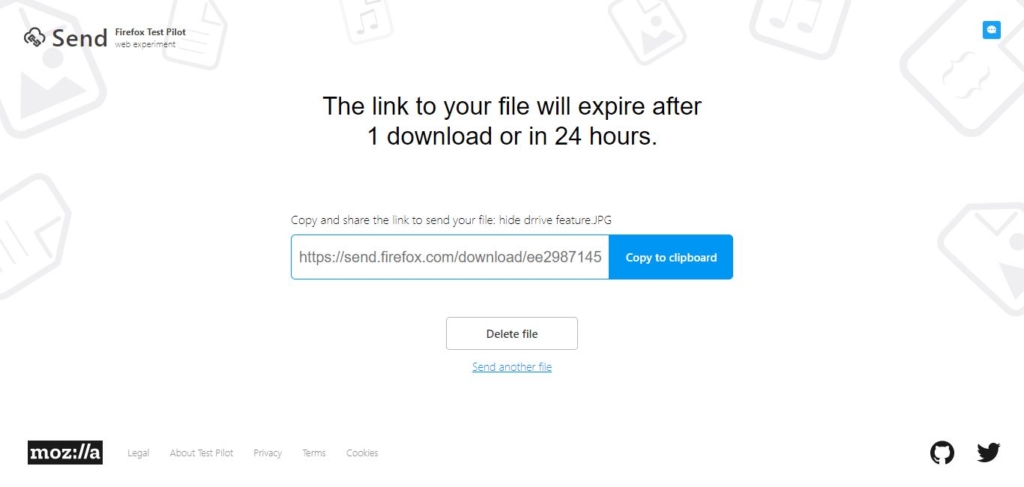 Note:
These service will keep the file for 24 hours only after that the link will not be valid and your data will be deleted. And the file can be share only once.